Join the Private Facebook Group
I have a private Facebook Group especially for psychologists to talk about our challenges and keep each other motivated. I'd love you to join.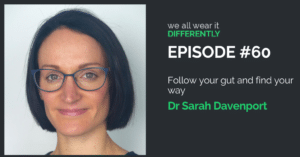 Dr. Sarah Davenport is a Clinical Psychologist and supervisor with over 10 years' experience in both public and private health care settings. Sarah is my colleague and former supervisor and one of the most resilient psychologists I know. She has overcome many challenges in her career and generously shares her wealth of wisdom with anyone in her orbit. 
Visit Episode