Join the Private Facebook Group
I have a private Facebook Group especially for psychologists to talk about our challenges and keep each other motivated. I'd love you to join.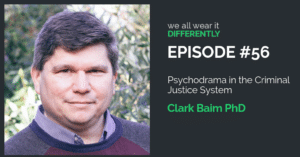 Clark Baim Phd is a psychotherapist and psycho-dramatist with over twenty years' experience in the field, much of this in the criminal justice system. Clark is the Co-Director of the Birmingham Institute for Psychodrama and Senior Trainer with the British Psychodrama Association.
Visit Episode