Join the Private Facebook Group
I have a private Facebook Group especially for psychologists to talk about our challenges and keep each other motivated. I'd love you to join.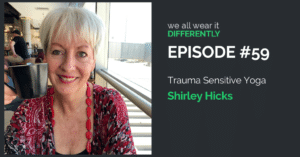 Shirley Hicks is a somatic psychotherapist and yoga teacher, with over 22 years of clinical experience. She has a specific interest in how the body carries unresolved life events and how through "talk therapies" the body is often overlooked. Shirley has refined the way in which she supports clients to involve their body in the healing process, drawing on the work of Judith Herman, Babette Rothschild, Peter Levine and Bessel van der Kolk.
Visit Episode